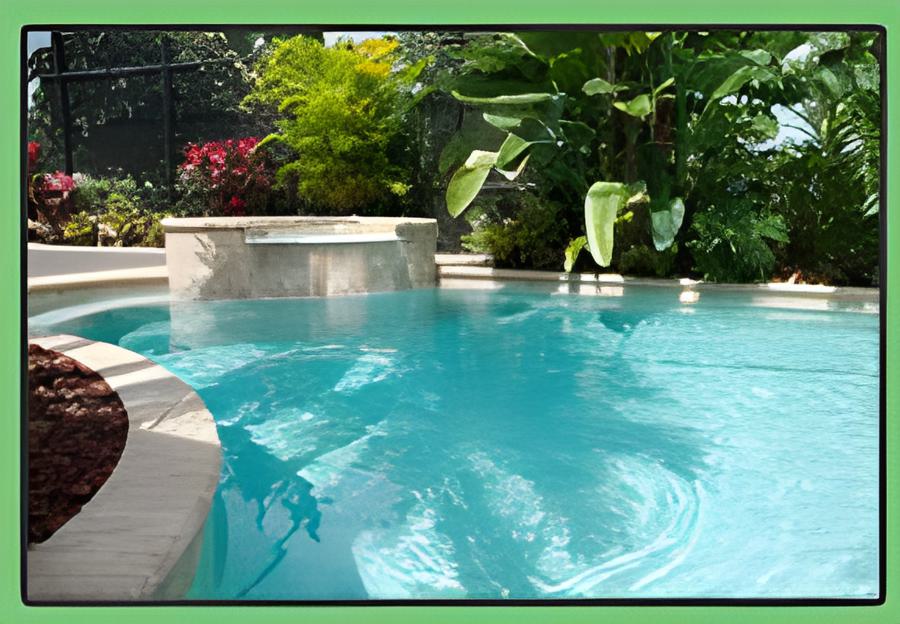 We offer the following services:
Landscaping
Pool Service
Property Building Maintenance
Cleaning and Linen
Contact Us
From design to finish, our experienced estimators, project managers and workers provide the expertise to ensure your project is completed on time and on budget. Contact us today and we'll show you how we can put our knowledge to work for you.
Welcome to Our Website
Myrtle Beach Full Service Property Maintenance Company
Pool Cleaning, Lawn Maintenance, Landscaping and Janitorial Services for Residential and Commercial Myrtle Beach Properties
When you need expert janitorial services, pool and landscaping, and building maintenance in Myrtle Beach, Coastal Property Services and Landscaping, Inc is the company to call!

Since inception in 2002, Coastal Property Services and Landscaping Inc. has been the go to contractor when it comes to residential and commercial property maintenance services in Myrtle Beach. Our company has grown into a full Homeowner Association and Building Maintenance company and has become the industry leading provider of lawn/landscaping, janitorial, pool and building maintenance services to both residential and commercial clients in Myrtle Beach.

Our goal is to help Homeowners Associations improve their maintenance systems while saving money. This is by providing dependable and cost effective pool cleaning, lawn services, janitorial and building maintenance in Myrtle Beach.

As proof of our quality services and excellent performance, we have a large number of repeat clients in Myrtle Beach who hire our team again for all their janitorial, lawn, pool, landscaping, and building maintenance needs either for their private residential properties or business corporate centers. We also have a customer base from word-of-mouth referrals who become our loyal clients in Myrtle Beach.

Why Choose Property Services and Landscaping Inc. For Pool Cleaning, Lawn Services and Building Maintenance in Myrtle Beach?
Over 10 Years of Experience
Licensed and Insured Company
Quality and Cost Effective Services
Well-trained Personnel and High Quality Equipment
24/7 Emergency Response To All Pool Cleaning, Lawn and Building Maintenance Services
FREE Estimates
At Coastal Property Services, WE DON'T CUT CORNERS, WE CLEAN THEM!

Whether it's home cleaning or building maintenance jobs, our cleaners give their full dedication and attention and make sure that your pool, lawn, carpet, landscaping or janitorial needs are met. We have high standards for all our janitorial, building maintenance, and lawn and landscaping projects so if something is not done right, we go back and do it again for the satisfaction of our Myrtle Beach customers.

To provide efficient and quality results, our company only recruits the best building maintenance personnel and staff including engineers, landscapers, carpenters, lawn and pool maintenance personnel, locksmiths, electricians, among others. Our professional janitorial services teams and maintenance staff are trained to handle all types of residential and commercial cleaning needs including window washing, floor and carpet cleaning. They are all distinguished by education and proven practices the company provides them. We take pride how efficient and knowledgeable are staff is.

In addition, all our cleaning equipment, tools, and methods are guaranteed to give you the best pool maintenance, lawn and landscaping, janitorial services, and building maintenance at the most affordable rates. We employ environment-friendly cleaning aids, substances, and chemicals to make sure that you and your family in Myrtle Beach are safe around our cleaning materials.

Check our list of our comprehensive services below and if you don't see what you're looking for, please contact us. Our friendly staff is always available to assist you.
POOL SERVICES
Pool Cleaning
Pool Repair and Maintenance
Pool Chemical Supply
Pool Equipment Servicing
Pool Deck Resurfacing
Pool Acid Washing
LANDSCAPING, LAWN & GROUNDS KEEPING SERVICES
Grass Cutting
Irrigation
Lake and Pond Maintenance
Parking Area & Common Area Cleaning and Sweeping
Debris & Trash Removal
Planting
JANITORIAL SERVICES
Vacuuming/ Dusting
Trash Removal
Sweeping/Moping
Window Cleaning
Floor Cleaning & Maintenance
BUILDING MAINTENANCE SERVICES
Pressure Washing
Gutter Cleaning
Dryer Vent Cleaning
Interior & Exterior Painting
Drywall Repair & Replacement
Carpentry Services
COASTAL CLEANING & LINEN SERVICES –NEW!
Vacation Rental Cleaning
Residential Cleaning
Spring Cleaning
Long Term Move-Out Cleaning
Office & Janitorial Services
When you entrust your building maintenance, landscaping, janitorial, pool and lawn care project to us, you can be sure that you are receiving quality and excellent service. Discover why many residential and commercial clients in Myrtle Beach trust only Choose Property Services and Landscaping Inc for all their property maintenance needs in Myrtle Beach.

Call us today at (843) 995-1147 to make an appointment for pool cleaning, lawn service, landscaping and building maintenance services. We can give you a FREE estimate for our services. We look forward to serving your residential and commercial property anywhere in Myrtle Beach.